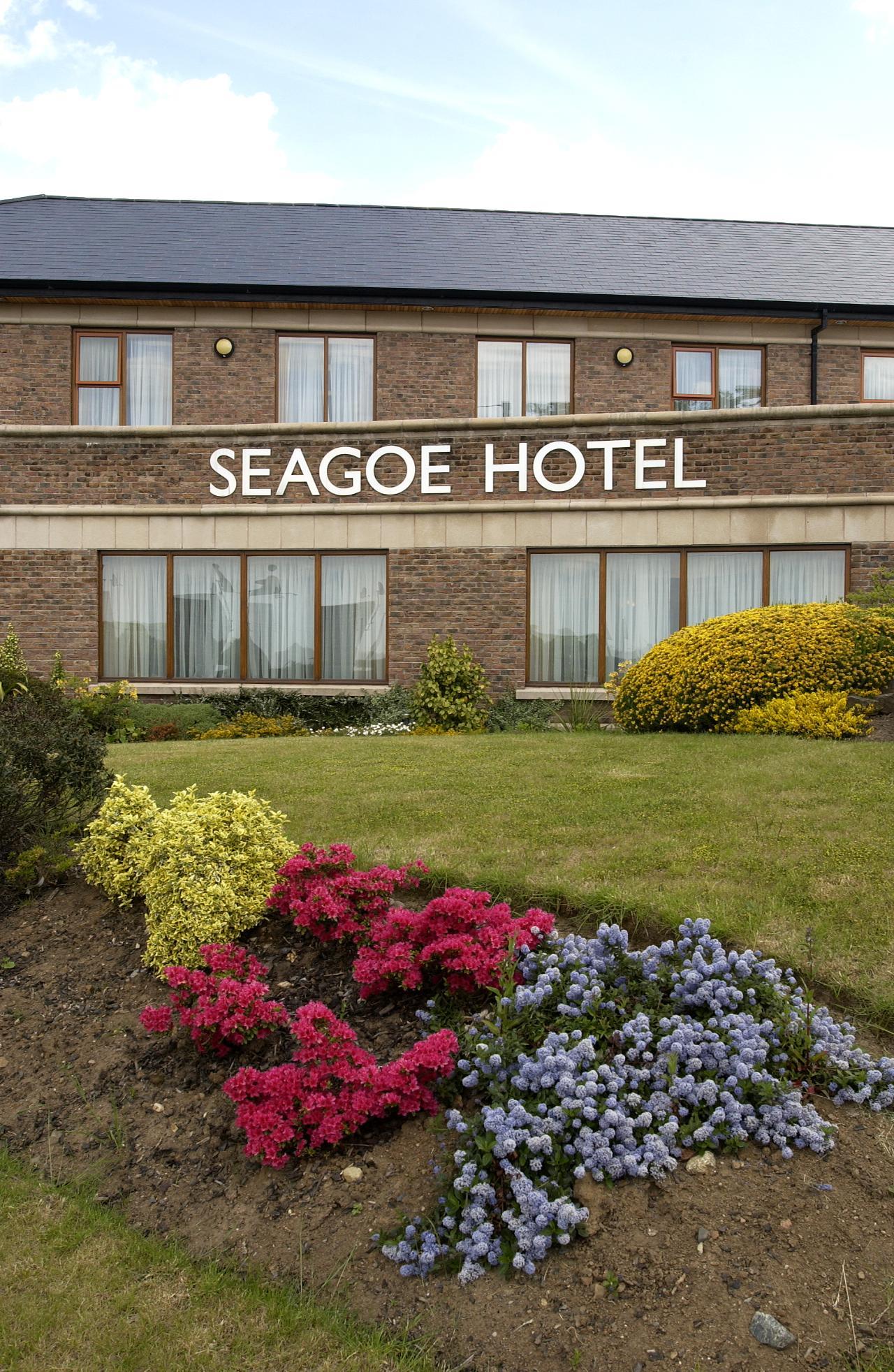 At the Seagoe, you can enjoy a bite to eat at our stylish restaurant, our popular bar or the buzzing coffee lounge, offering a wide selection of locally sourced, inspired dishes.  We also offer private dining packages on request for those extra special occasions.
You'll find casual all day dining in The Courtyard Bar and Restaurant plus an extensive drinks range. Whether you fancy a quick burger and a craft beer or a delicious, seasonal salad and a chilled glass of wine, the Courtyard Bar and Restaurant has something for everyone.
The famous Seagoe Sunday Menu is served every week from 12noon and offers traditional roast meals with all the trimmings plus indulgent desserts and tasty starters. Popular with locals and guests alike, our Sunday Lunch is a wonderful way to round off the weekend with friends and family.
Service Times
Breakfast: 7.00am – 10.30 am (Monday – Friday)
Breakfast: 8.00am – 11.00 am (Saturday, Sunday)
Lunch: 12pm – 4pm
Dinner: 4pm – 9pm
Lobby Lounge
Open Daily and serving a wide selection of homemade treats and light bites, The Lobby Lounge is the perfect spot to relax.
From morning coffees and croissants to light lunches and afternoon teas, the Lobby Lounge and Gardens is our popular cafe at the heart of the Seagoe.
Afternoon Tea at The Seagoe is an everyday indulgence, and the perfect excuse to catch up with friends and family over freshly cut sandwiches, delicate patisseries, and warm scones. Choose from a selection of teas and Costa Coffees or add some sparkle to your Afternoon Tea with a glass of Prosecco.
Our Afternoon Tea is served Monday to Saturday between 2 pm and 4 pm, and we recommend booking at least 24hours in advance to reserve your table.
Opening Hours
Open daily 9am until late
Afternoon Tea: 2pm -4pm
Balcony Bar
Recently renovated and with it's own private, spacious balcony… The Balcony Bar is the perfect place to meet with friends and family alike.
Whet your appetite with one of our delectable cocktails prepared by our expert mixologists.
Planning a party? Why not book into one of our Balcony Bar Events: Bottomless Brunch or Tipsy Tutti! Priced at just £35pp and £44pp respectively, with food and unlimited cocktails included, they are perfect for large groups or special occasions! Contact Reception to book on 02838 333076.
Please note that bookings are only taken for our Tipsy Tutti and Bottomless Brunch Events. There is no need to book to eat in the Balcony Bar at another time. 
 Balcony Bar Opening Times
Open and serving food Monday-Friday from 4pm / Saturday and Sunday from 12pm
"Tipsy Tutti" – 7pm-9pm every Friday  and Saturday (Includes food and tree of cocktails, gin or bucket of beers 7-9pm / £44pp)
Bottomless Brunch – 2-4pm every Saturday and Sunday (Includes food and bottomless cocktails 2-4pm / £35pp )