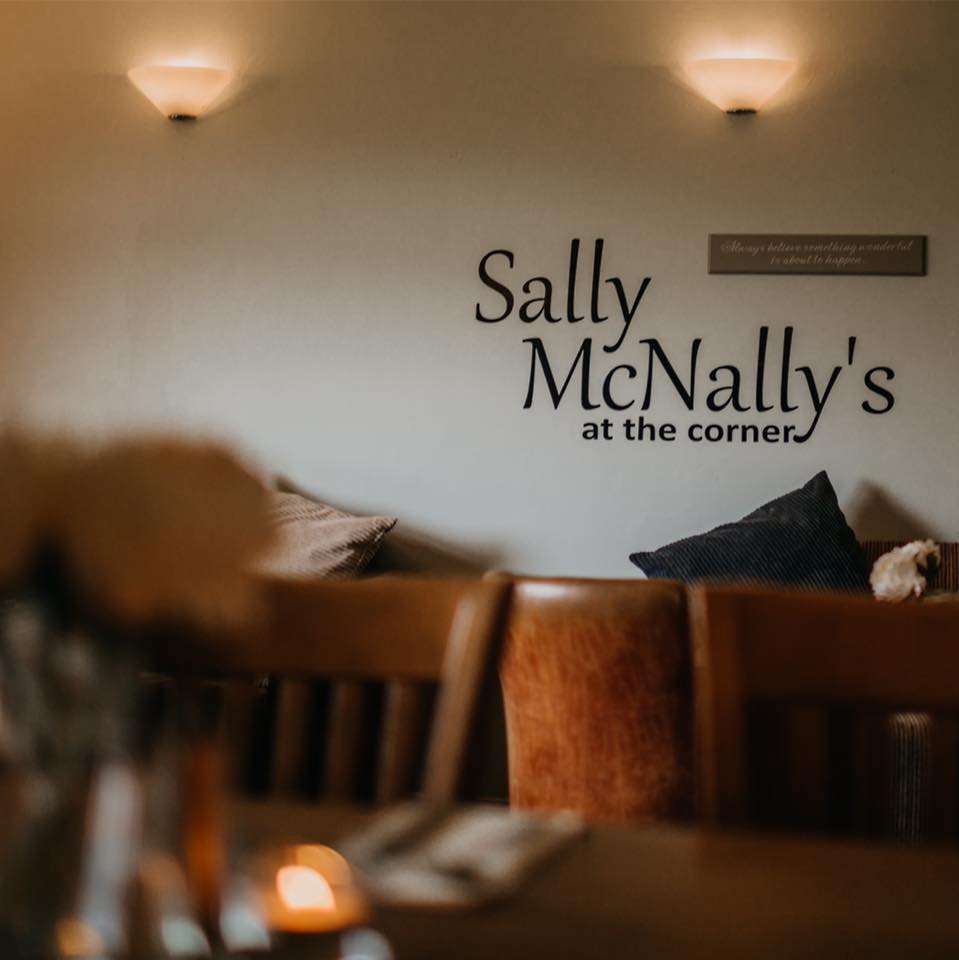 Sally McNally's is a family run Country Pub and Restaurant located just outside Portadown, in the Laurelvale area.
Now run by the lovely Niki who is always on hand to greet customers with a warm smile. It was lovingly founded years ago by the Main Man John McNally and his wonderful family. Thanks to John we have a passion for good food; belly-filling, heart-warming, locally-sourced pub grub with a twist. What's the twist I hear you ask? We might be traditional in some aspects of our cooking but we constantly strive for that je ne sais quoi. For example, we have our very own outdoor stove for cooking our famous hand made pizzas. Speaking of fire – Our wood burning stove is always stoked to the max filling the pub and restaurant with the homely feel that our customers rave about. We have many nooks and crannies throughout the building which add a private element to your dining experience.
Don't be afraid to pick up the phone or email us with any query you might have – our team at Sally's is extremely friendly – you'll feel like you have known us for years.