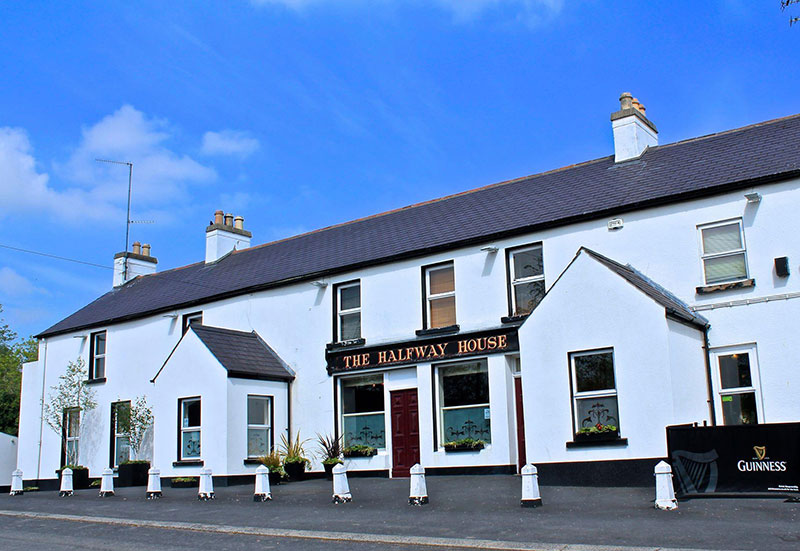 A little piece of paradise in the rolling countryside of County Down. Set in a rural backdrop The Halfway House has been open for over 100 years, comprising a lovely restaurant and the additional Eden Room that hosts weddings, parties, conferences and events.
We are passionate about Northern Irish food and work hard to maintain an excellent relationship with our suppliers to ensure that all our ingredients are produced and sourced as close to home as possible. We try to cater to your every need, boasting an extensive range of dishes and a variety of gluten free and vegetarian options. All our staff are eager to please and answer any questions you may have, so don't be afraid to ask about the infamous Carpetbagger Steak.
The Halfway House has a private car park, disabled access, free WiFi and live music every Saturday night. Whether you're calling for a bite to eat or organising a celebratory event, we pride ourselves in taking the time to get to know our customers to ensure that you have an experience you won't forget. In 2015 the Halfway House was awarded a Bronze Award in the Green Tourism Business Scheme.
Sunday – Tuesday 12pm to 8.30pm
Wednesday – Saturday 12pm to 9.30pm