John Hewitt International Summer School
Striding Forward – The John Hewitt International Summer School
'I will not pause to struggle with my past locked in an angry posture with a ghost but striding forward…'.
John Hewitt, Jacob And The Angel
John Hewitt did not have a funeral following his death in 1987. But such was the deep imprint he made on Northern Irish society during his remarkable life over 300 people attended a special tribute to him at the Lyric Theatre. How, they asked, could they honour the legacy of this poet, art curator and visionary to enrich future generations.
The answer, the John Hewitt International Summer School, was established that same year in his beloved Glens of Antrim. The idea was to take forward his vision of a society that used literature and the arts to engage fully with the world and to move beyond sectarianism to a new understanding of our identity.
Hewitt had spent many years as an art curator at the Ulster Museum in Belfast before becoming Art Director of the Herbert Gallery and Museum in Coventry in 1957.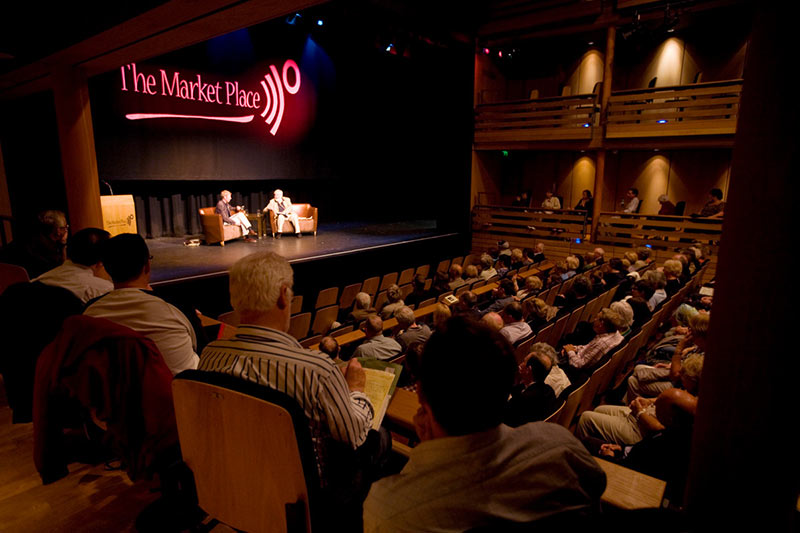 In 1976 he became the first Writer-In-Residence at Queen's University.
More importantly, he became a figurehead of Belfast's cultural scene. One, who with his famous notion of regional identity, offered a way beyond sectarian politics.
Thirty years on his vision remains as inspirational as ever. And that is largely thanks to the vibrant Summer School that has been run since the year of his death.
And what has this to do with Armagh? Well, in 2001, it was decided to move the summer school to the state-of-the-art new Market Place theatre in Armagh, the area from which many of Hewitt's ancestors hailed.
And here it has flourished, to such an extent that this year's 30th anniversary of the summer school was one of the most eagerly awaited cultural events in Ireland.
At the core of the summer school, as ever, were the workshops and masterclasses on cultural themes, such as short stories, poetry, creative writing, radio drama and fiction.
Highlights of this year's Summer School included some of Ireland's finest artists charting a century of reconciliation from 1916 to the current day though music, drama, imagery and poetry from the likes of Seamus Heaney, Paul Muldoon and Hewitt himself.  Dara Vallely's stunning exhibition of paintings about the cultural legacy of legendary warrior Cú Chulainn was a major highlight as was the poetry masterclass by acclaimed American poet Mark Doty.
The appearance of veteran Northern Irish novelist Bernard MacLaverty was another coup for the Summer School.
Politics were an integral part of John Hewitt's life and so it was fitting that a high profile debate on our current political state, 'Where are we now?' was at the heart of the Summer School.
Kabosh's production of 'Green and Blue' by Lawrence McKeown brought to life the stories of policemen who patrolled the borders during the Troubles, while the remarkable story of holocaust survivor, dancer Helen Lewis, was recreated in the award winning 'A Time to Speak'.
The brilliant De Danaan brought their scintillating take on Irish traditional music to the Summer School while the legendary Armagh artist and musician, JB Vallely was in conversation with Eamon Mallie.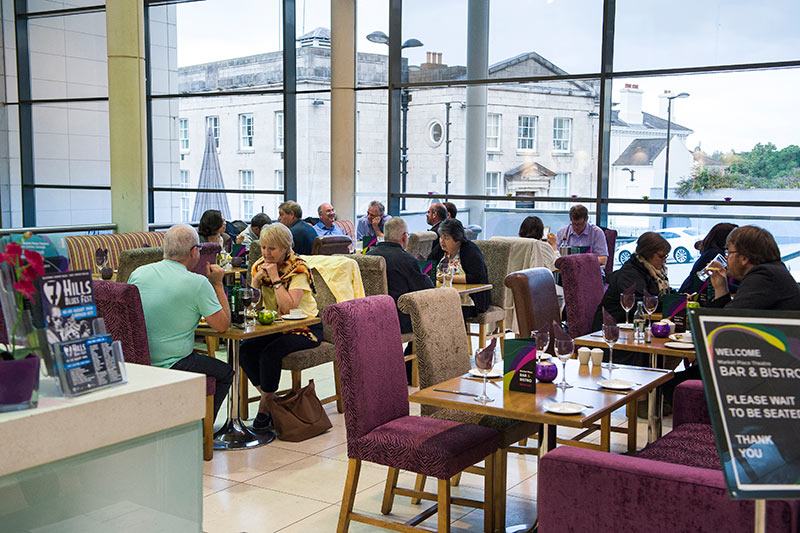 Hewitt had spent many years as an art curator at the Ulster Museum in Belfast before becoming Art Director of the Herbert Gallery and Museum in Coventry in 1957.