John O'Connor Writing School
John O'Connor Writing School and Literary Arts Festival
Armagh's Steinbeck
'His extraordinary gift is to render the life of the Mill Row in Armagh as deftly and definitively as Steinbeck renders Cannery Row or Bob Dylan Desolation Row'
Paul Muldoon
Who was John O'Connor and why has a major literary festival been established in his name? The novelist was born in 1920 in a small settlement of houses built for workers at the Duncairne Spinning Mill, not far from Armagh City. Life for the family, as for their neighbours, was hard. John's father Johnny was a cobbler, running his business from their tiny kitchen.
Education was a luxury few could afford at the time and John left school at just ten to earn a living. But his job as a telegram boy was short lived as he spent most of his time lying by the river developing his literary talents. His career developed slowly, writing articles for the local paper, penning a series of short stories and working on documentaries for the BBC with his famous friend, Sam Hanna Bell.
Steeped in Armagh's culture and literary heritage, John wrote about the people and places he knew with such insight and verve, one critic marvelled at his ability to capture the, 'wonder, danger and magic of ordinary days'.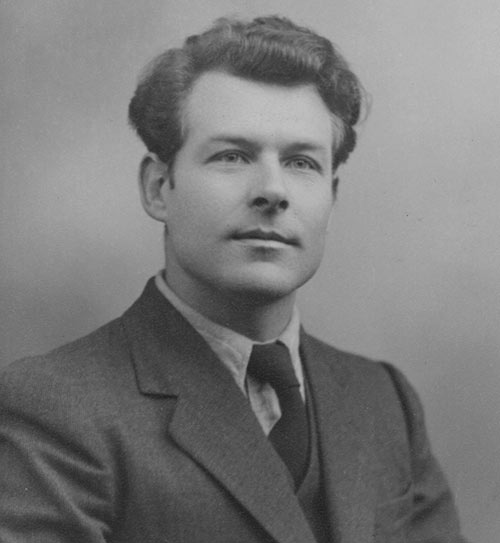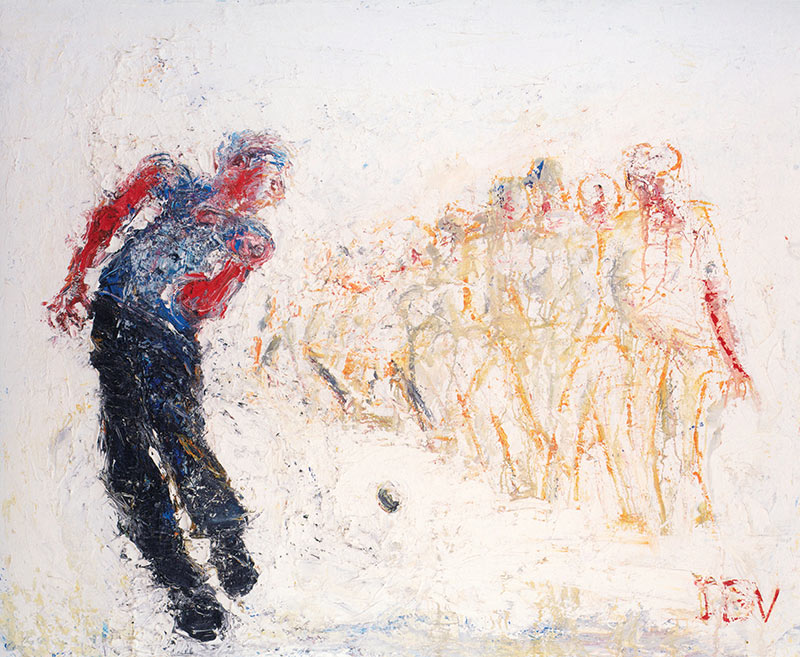 Acclaimed as a 'classic of Irish literature', 'Come Day Go Day' was a breath of fresh air when it was published in 1948.
Through them we meet a colourful cast of characters from this resilient community. We wade through flooded homes, absorb the vibrant, colourful language of the local Armagh dialect and share the excitement of a series of events, such as local hero Jim Macklin taking on the legendary Hammerman in a titanic battle of road bowling, Armagh's traditional sport.
Acclaimed as a 'classic of Irish literature', 'Come Day Go Day' was a breath of fresh air when it was published in 1948. Powerfully and faithfully written, it was the work of a remarkable talent who, outside his own family, had been largely forgotten. Until, that is, his nieces stepped in and the inaugural John O'Connor Writing School and Literary Arts Festival was established in 2016.
It was actually at the John Hewitt Summer School that the idea for the John O'Connor Literary Festival materialised. Following a series of events dedicated to the author, whose early death in 1959 robbed Ireland of a major literary talent, several of his nieces decided it was time to get his only novel, 'Come Day Go Day', back on the bookshelves.
Early November the John O'Connor Writing School returns with a packed innovative and inspiring programme featuring international class poets and song writers, prose, stage and screen writers and how-to-write experts. An additional dimension is a parallel Arts Festival of staged drama, lectures, talks, and music.
Robert McCrum said of the John O'Connor Writing School that he had never seen such depth of intellect, humour, enthusiasm and organisational ability displayed by a festival in its early years.
Dr Damian Smyth, Head of Literature, Arts Council of Northern Ireland says he is impressed by the success of the school.
"The Arts Council is delighted to support the programme through its National Lottery funding because it helps build and sustain another asset for culture generally and for Armagh City especially."
2018 Mayor Councillor Julie Flaherty of Armagh Banbridge Craigavon Council says: "We are honoured that the City of Armagh can pay tribute to the talent of John O'Connor ….. to encourage the next generation of writers."
School and Festival Director Cathy McCullough says, "We are delighted with the strength and calibre of the participating writers and artists, whose works and skills are inspirational and in particular we warmly welcome international writers and artists. There is a sense of practical application being taught at the school and while there are those who might consider enrolling just to enjoy the high-quality company and erudition of the tutors, there are inevitable benefits for those more focused on becoming writers themselves."
See current programme: www.thejohnoconnorwritingschool.com