PGI Certification & Quality End Products
PGI CERTIFICATION AND QUALITY END PRODUCTS
What's In A Name?
As of 2012, Armagh Bramley apples have joined a select group of food and drinks to have been awarded PGI status (Protected Geographical Indication). It is a legal status awarded by the European Commission and is designed to protect and promote the names of high quality regional food and drinks, and to guard against their imitation throughout the EU. For the Armagh Bramley, the PGI award means that only Bramley apples grown in the designated area within the Archdiocese of Armagh can truly claim to be the genuine article. It is formal recognition that the cleaner, sharper and slightly tarter taste of the Armagh Bramley clearly distinguishes it from apples grown in other orchards in the United Kingdom and Ireland.
The EU award of PGI status is a stamp of approval and credibility, and a testament to the quality of the Armagh Bramley apple. It also serves to reward the longstanding efforts, dedication and experience of local growers and all those who work with the Armagh Bramley apple.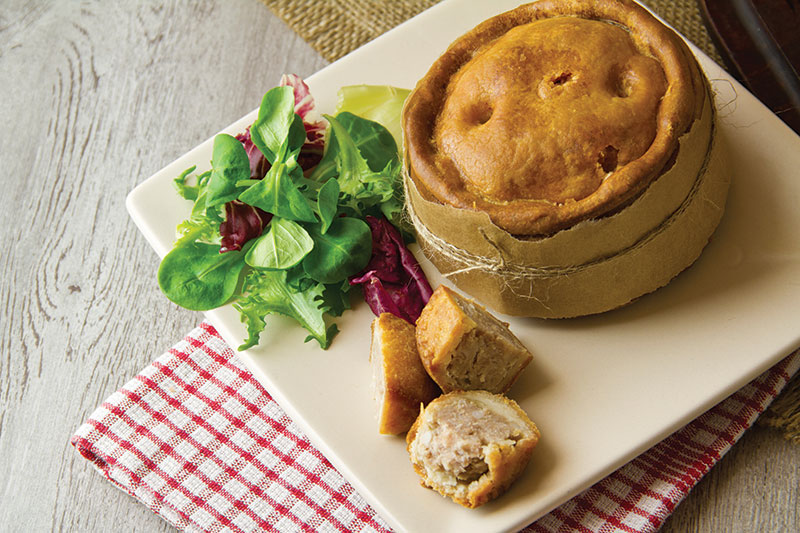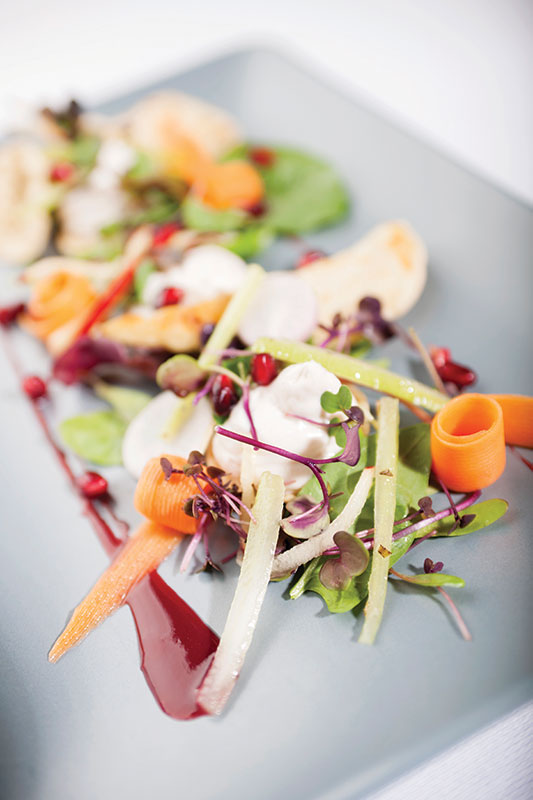 A Versatile Ingredient
The slow, steady growth helps the Armagh Bramley apple to retain its intense flavour during and after the cooking process. As a result, the Armagh Bramley apple is widely recognised by professional chefs and home cooks alike as the best apple for cooking.
Around 90 percent of the apples grown in County Armagh are peeled and processed in local factories and supplied to bakeries for pies and tarts. A good proportion of the Bramley crop is used for cider and fresh juice manufacture. Bramley apple is also an important ingredient in ketchups, vinaigrettes and spicy sauces.
Armagh Bramley apples are a wonderfully versatile ingredient. They work well in pies, cooked fruit compotes and salads, and are equally at home in crumbles, and other dessert dishes. They are also used in many chutney recipes, and no roast pork dinner would be complete without its traditional accompaniment of cooked apple sauce. For dessert, hot apple sauce partners perfectly with cool, refreshing ice cream.
So Easy To Cook
In general, Armagh Bramley apples are cooked in the same wholesome way. Once peeled and sliced, the fruit pieces are covered in lemon juice to prevent them from turning brown and then sugar is added. When used in pies and crumbles, the fruit is simply covered with the pastry or crumble topping and baked – the apples cook in their own moisture. Apple sauce is made by stewing the sliced fruit in a saucepan with sugar and lemon juice.
The slow, steady growth helps the Armagh Bramley apple to retain its intense flavour during and after the cooking process.
Artisan Ciders
A small proportion of the Armagh Bramley crop is pressed for juice production or artisan cider. Indeed, County Armagh has a long association with cider making – it is said that King William sent his cider maker, Paul Le Harper, to County Armagh, where he made cider for the troops before they took part in the Battle of the Boyne.
There has been a revival of interest in artisan ciders in recent years, and there are now a number of small producers making genuine Armagh cider from freshly-pressed apples grown within the County. They produce very different styles of cider, but all are committed to putting Armagh cider back on the map.