NURSERY SHOWS
There's nothing more exciting than a day at the theatre. We bring stories to life on stage with productions happening throughout the school year.
School Visits
Throughout the year we offer lots of creative learning opportunities for students of all ages. Your class can experience a live theatre show, enjoy world-class art exhibitions, or enjoy a creative workshop led by professional artists.
When it comes to bringing a lesson alive, The Market Place Theatre, Armagh is the place to be. We've welcomed thousands of school children to the Market Place Theatre, so if you haven't been to visit us yet here are a few ideas of how to get the most from your Market Place Theatre visit.
Teddy's Picnic | Wed 16 Oct | 10.30am | £5.00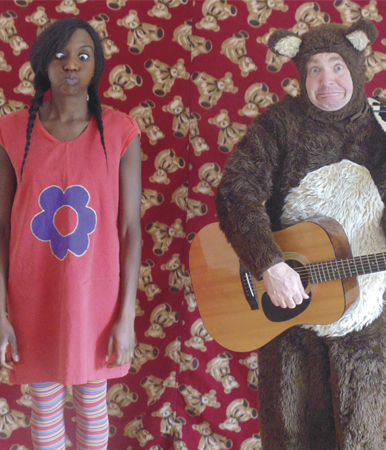 Eddy The Teddy and his best friend Sammy Ragdoll decide that tomorrow would be just the day for a picnic.
Sammy says she'll have to organise everything because Eddy probably won't be able to. Eddy pleads for Sammy to give him a chance to help. Sammy doesn't want her friend to think she doesn't trust him so she agrees, fearing the worst. Will she be pleasantly surprised?
The show uses many elements of theatre, mime, puppetry and songs to join in with. It's a perfect introduction to live entertainment for children who've never been to a show before, and a welcome return for Eddy the Teddy's young fans.
Suitable for children under six.
Beauty And The Beast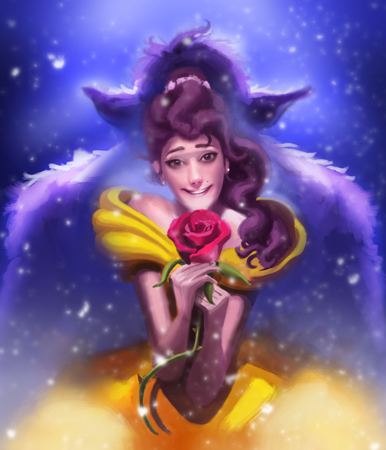 A TALE AS OLD AS TIME…
[but not told quite as you'd expect!]
Come to The Market Place Theatre in Armagh this December and be our guest at this year's pantomime spectacular, 'Beauty & The Beast'. It's the greatest love story ever told, but we can promise it will be told in a way you'll never have seen the like of before! Audiences can expect an action-packed show bursting with magic, music and plenty of mayhem!
Dreaming of a happier life, the beautiful Belle finds herself transported to a spellbound castle and held captive by a hideous beast. Can she see beyond the monster and fall in love with her captor before the last petal falls from the enchanted rose? Or will the Beast's selfishness cost him the world he once knew and the hand of the girl who has melted his heart?
Beauty And The Beast will be sure to make you laugh, cry and fall in love with a host of hilarious and hairy characters. Who – or what – is the creature that walks the long corridors of the enchanted home? And will he ever find love?
'Beauty And The Beast' promises an unforgettably festive experience coupled with The Market Place Theatre's renowned reputation for high quality, professional pantomimes that are up there with the best in Ireland.
WEEK ONE
Monday 2 December | 11am
Tuesday 3 December | 10am & 1pm (*1pm is Relaxed Performance)
Wednesday 4 December | 10am & 1pm
Friday 6 December | 11am
WEEK TWO
Monday 9 December | 10am & 1pm
Tuesday 10 December | 10am & 1pm
Wednesday 11 December | 10am & 1pm
Friday 13 December | 11am
WEEK THREE
Monday 16 December | 11am
Tuesday 17 December | 11am
Thursday 19 December | 11am
*Relaxed Performance – Tues 3 Dec at 1pm | Relaxed Performances are specifically designed to welcome pupils who will benefit from a more relaxed performance environment, including pupils with an Autism Spectrum Condition, sensory and communication disorders, or a learning disability. During the performance there is a relaxed attitude to noise and movement and some small changes made to the light and sound effects.
To book your tickets for the most exciting pantomime of the season, phone the Box Office now on [028] 3752 1821. Ticket price is £9 per pupil, and one teacher's place is offered free to accompany every ten pupils booked. Schools booking before the end of June can reserve provisional numbers, and confirm at the start of September.
Over half of all available seats for last year's Christmas show were booked by the end of June, so book soon – it would be beastly if you missed out!
HOW TO BOOK YOUR TICKETS
To place a group booking, please call the Group Booking Line on 028 3752 1830, or click on the link for an online booking form: Online Schools Booking Form Autumn 19
Please note: We recommend that schools reserve tickets as soon as possible to ensure that all members of the group can sit together.
FOCUS GROUP CALL
In an ongoing commitment to customer service, and to ensure we continue to programme events in a manner which suits the needs of school audiences, we would like to invite Principals | Heads Of Department to take part in one-off Focus Groups. If you would be interested in taking part, please contact us on [028] 3752 1830.