PRIMARY SHOWS
There's nothing more exciting than a day at the theatre. We bring stories to life on stage with productions happening throughout the school year.
School Visits
Throughout the year we offer lots of creative learning opportunities for students of all ages. Your class can experience a live theatre show, enjoy world-class art exhibitions, or enjoy a creative workshop led by professional artists.
Working closely with the current curriculum, we've created a number of opportunities to support school learning at The Market Place Theatre, Armagh.
When it comes to bringing a lesson alive, The Market Place Theatre, Armagh is the place to be. We've welcomed thousands of school children to the Market Place Theatre and counting, so if you haven't been to visit us yet here are a few ideas of how to get the most from your Market Place Theatre visit.
An Alien's Guide To Dance Gone Wrong | Wed 20 Mar | 10.00am & 11.15am | £4.00
Maiden Voyage is back with their latest dance show for young audiences.
It's the future. Aliens are in charge and curious about a thing humans used to do called dancing. But, with no one around to teach them, just how well will they follow the rules and work out the steps? Expect to throw left and right and right and wrong out the window as they make the dance floor their own.
Suitable for Key Stage 1 and 2. Curriculum links to The Arts – [Music, Dance, Drama], Mathematics and Numeracy, The World Around Us, Visual Literacy, Personal Development & Mutual Understanding.
Schools Package is available to a limited number of NI schools that meet certain criteria. The package includes a range of support including a workshop at your school, support towards the costs of bus transport and tickets to attend the performance. For further information please email engage@maidenvoyagedance.com or 028 90330925. Suitable for Key Stage 1 and 2.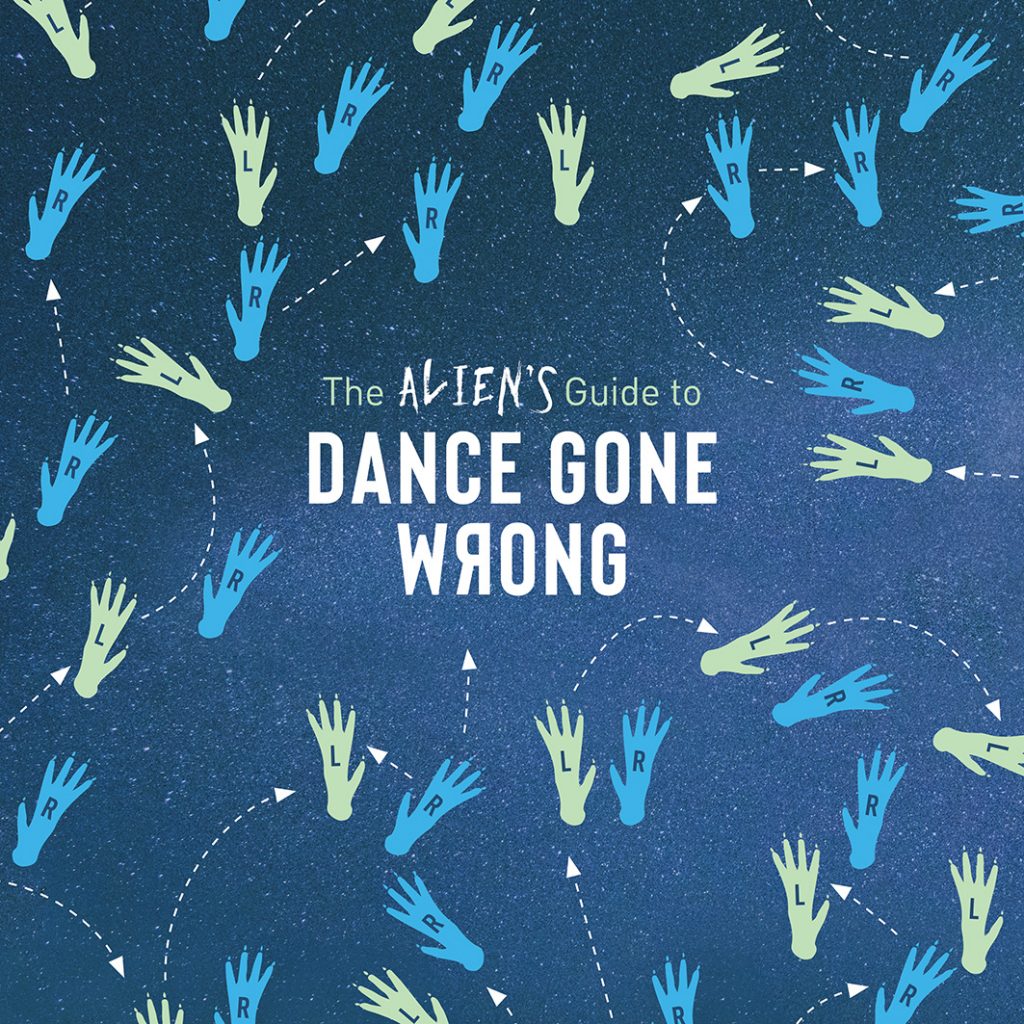 Hatch | Tues 30 Apr | 10.00am | £5.00
Meet Bláithín who loves caterpillars, moths and butterflies. Follow her on her adventurous journey with Uncle Rusty to find Pearl, the most extraordinary butterfly with the most exquisitely colourful wings. Learn all about the two little caterpillars and their journey to fly as butterflies and moths.
'Hatch' is full of Fidget Feet's unique blend of music, comedy, theatre, contemporary dance and aerial dance. 'Hatch' also weaves Irish language and dancing into this wonderful story, creating a new world for young audiences that is interactive and sensory friendly. It is beautifully crafted and exquisitely delivered, full of unexpected and colourful wonders, which invite children to understand the transformational cycles of life, whilst exploring, interacting and discovering new things about the world of caterpillars, moths and butterflies!
There is an arts and craft session as part of the performance where children become part of the story as they are invited on stage to begin their adventure! Suitable for 4-8 year olds.
'The standard of theatre for young audiences has never been better.' The Sunday Business Post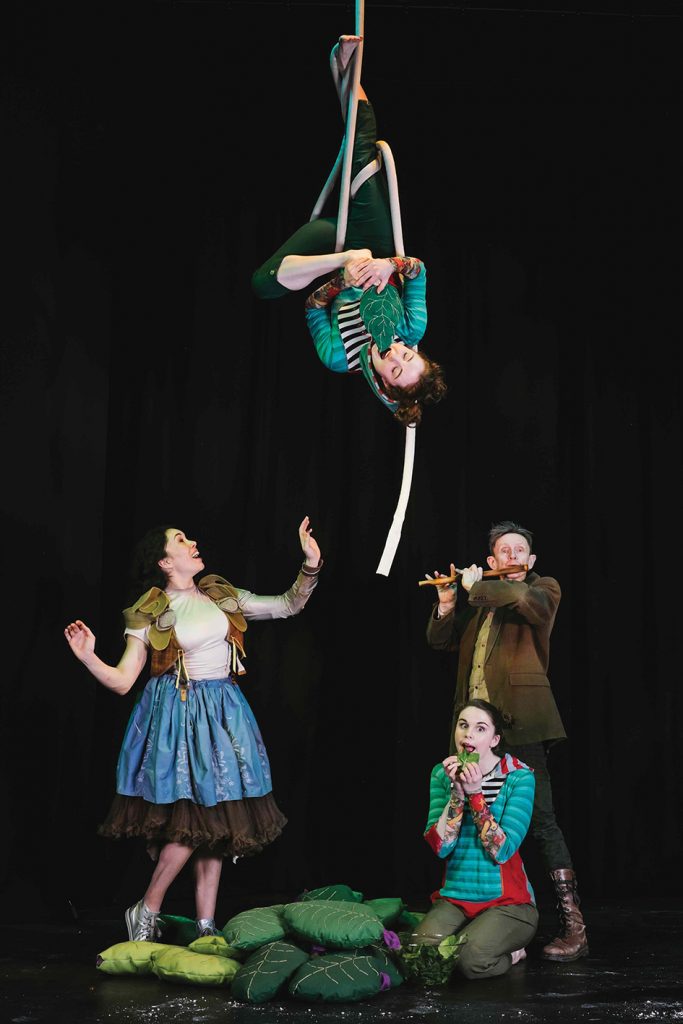 HOW TO BOOK YOUR TICKETS
To place a group booking, please call the Group Booking Line on 028 3752 1830, or click on the link for an online booking form: Online Schools Booking Form Spring 2019
Please note: We recommend that schools reserve tickets as soon as possible to ensure that all members of the group can sit together.
FOCUS GROUP CALL
In an ongoing commitment to customer service, and to ensure we continue to programme events in a manner which suits the needs of school audiences, we would like to invite Principals | Heads Of Department to take part in one-off Focus Groups. If you would be interested in taking part, please contact us on [028] 3752 1830.