Smoking is not permitted within the venue under Northern Ireland law; this includes smoking as part of a performance.
Visiting artistes/companies must make technical staff at "The Market Place" aware of the following:-
Any requirement to access the stage from the auditorium by performers or the public [Consequential loss of four (4) seats]
Use of the live sound mix position [Consequential loss of four (4) to six (6) seats]
Use of the orchestra pit or stage extension [Consequential loss of forty two (42) seats]
Any use of Follow spots
Any use of 'The Market Place' radio mic system.
Any use of 'The Market Place' smoke machine.
Any use of 'The Market Place' data | video projector.
Any use of Firearms, Pyrotechnics, Naked Flame
The type of vehicle used to transport artistes | companies equipment [special access arrangements must be made for large vehicles]
Vehicles may only be parked outside the front of the theatre for as long as it takes to unload!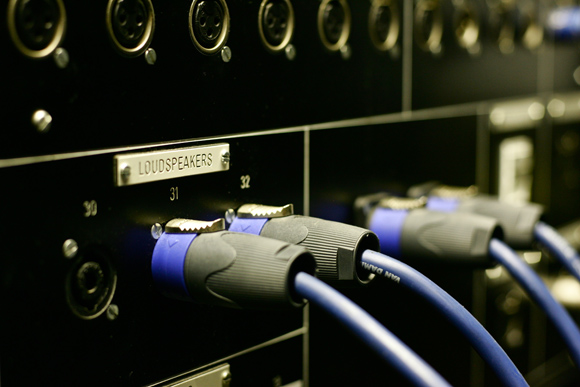 All scenery, wings, sky boarders, cloths, draperies, gauze cloths, artificial floral decorations, properties, hangings, curtains and other such material, whether on the stage, in the auditorium and other parts of the premises, shall be rendered and maintained non-`flammable. Softwood of 25mm [1″] and over in thickness used in the construction of scenery shall be exempt form this provision.
Exemption may also be made in some circumstances with respect of softwood of less than 25mm [1"] in thickness, when used in the construction of scenery carried by travelling companies and with respect to bedding and sundry covers which are struck immediately after use. 'The Market Place' must be informed of any such scenery or fabrics before arrival
Any of the above not conforming shall not be allowed in the building, without exception.